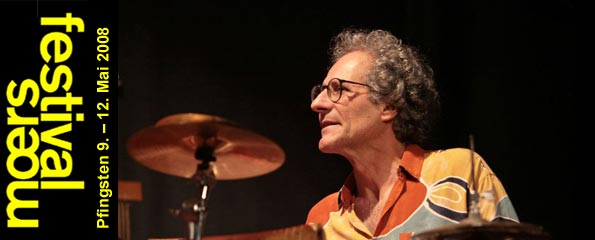 Lineup
Gabriele Mirabassi, cl
Ilja Reijngoud, tb
Caito Marcondes, dr, perc
Arke String Quartet (with Carlo Cantini, Valentino Corvino, Sandro Di Paolo, Sefano Dall'Ora)
"You Will Remember This!"
Caito Marcondes comes from São Paulo and is one of Brazil's most distinguished composers and percussionists. He was commissioned jointly by the festivals in Moers and Nijmegen (Music Meeting) to write a new piece of music, which he requested be played by the Arke String Quartet with additional soloists. The title is "You Will Remember This". We can't wait!
In co-operation with





www.caitomarcondes.mus.br
www.myspace.com/caitomarcondes
Agenda: Caito Marcondes